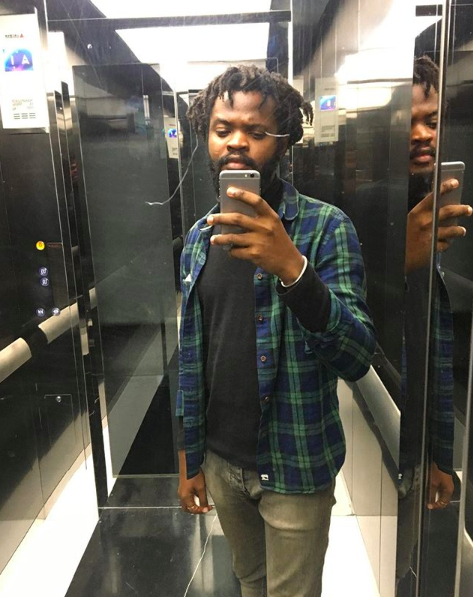 Of History & Parties! BN's Runor Spent 5 Nights in Nairobi & Addis Ababa with #WakanowErupt & Here's What Went Down
Hello BellaNaijarians,
My name is Runor and I just got back from a 5 nights, 2 cities tour of Addis Ababa and Nairobi brought to you by Wakanow through their Erupt Travel Plan.
I promised to bring you guys the entire gist about my trip with the #wakanowerupt crew, so get ready to dive in and find out how you can join the next #wakanowerupt adventure.
Enjoy.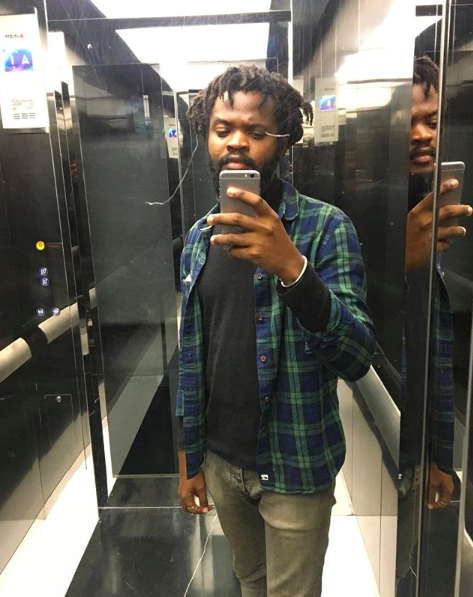 Ethiopia
Growing up, I remember reading about Haile Selassie—his reign and how the people of Ethiopia were never colonized; that was my first encounter with Ethiopia.
Now, I am about 3,904 kilometres away (and yes I had to google that don't judge me) from Nigeria on my way to get a first-hand experience of Ethiopia.
The air inside the Addis Ababa Bole Airport doesn't prepare me for the cold that hit me when I came out to board the Ethiopian Skylight Hotel bus. I and the #wakanowerupt crew got in pretty late so we headed straight for the hotel.
The Ethiopian Skylight Hotel—just a few kilometres away from the airport; is a huge building with beautiful interior and all-round impeccable service, the hotel is rated 4.4 star; which made me wonder what it takes to be a 5-star hotel. Skylight was home for two days.
The first thing I noticed was how calm Addis Ababa is—it almost feels surreal; the city is so calm that there are certain roads without traffic signs and the people still behaved orderly, I don't know why I expected them to be unruly maybe because I am coming from Lagos and I really can't imagine Lagosians being that ordered and calm.
I was also surprised there was no Uber; they have these blue and white small cars (like the Micra in Ibadan) and coaster buses as their primary means of transportation. Sadly, I didn't get to take the train.
It was also obvious that these people are content; there is little to no extravagance—just people going about their daily lives with only what they need.
If I am to describe Ethiopia in two words; I would say—Rich Culture. Ethiopia oozes of it—and their sense of pride is palpable and deservingly so. If Nigeria was never colonized, I am not sure other African countries would hear the last of it.
The National Museum of Ethiopia is home to its artistic treasure—the amount of history that is housed there is mind-blowing; from the monstrous throne of Emperor Haile Selassie I, the fossils of Lucy, one of the oldest and most famous hominids aka 'Great Apes' to traditional weapons, Royal attires and contemporary works of art all serving as a window into the rich culture of the people of Ethiopia.
Pool Party
If swimming pool dey, we must do pool party.

–Baba Suwe (circa 1905)
We had a pool party at the Ethiopian Skylight Hotel with #wakanowerupt official disc jockey, DJ Ruud.
Night Life in Addis Abba
The night life in Ethiopia is pretty much as calm as daytime save for music playing out of the speakers of different clubs; it was at night I realized that their street roads are really narrow which explains why majority of their cars are small. The #wakanowerupt crew partied from one club to another with our official DJ, DJ Ruud in tow, steady blasting Nigerian jams–at every we club we stopped.
At every club we partied, it was obvious that we were Nigerians; loud and without worry, you can't really hold us back from partying–especially with the way we screamed whenever a Nigerian song came on.
There are two things i won't forget about Ethiopia; their rich history and their beautiful women–they look like magic.
Kenya
I and the #wakanowerupt crew left Addis Abba on the morning of Day 3 of the 5 nights, 2 cities tour; with a couple of us still nursing hangovers from partying the previous night.
At the Addis Ababa Bole International Airport
It was my first time in Kenya and it somehow felt like home, just way colder and with more wildlife and of course, people speaking Swahili; on the way to our hotel from the airport, I saw Zebras, Giraffes in the wild, only thing separating them from the road was a very long barricaded fence–it was like a complete safari experience.
Kenya is a right-hand drive country so drivers use the left lane – I only realized this when I was looking for the door of the tour bus that came to pick us up at the airport.
I and the #wakanowerupt crew were lodged at Jacaranda Hotel—an African themed hotel with a rustic feel and trees planted around its premises. We were welcomed by Maasai Dancers at the hotel.
Wakanow executives with Maasai Dancers
Dinner Night at the Carnivore, Nairobi
The tag line for this place is 'a beast of a feast' which is actually apt because I ran out of names of animals I ate; i only remember that I ate crocodile and Ostrich for the first time.
This place made the Nigerian man in me paranoid because most of the animals we ate can pass for Suya especially the crocodile—if they had roasted it a bit more—it would definitely pass as Suya. This makes me wonder if we use other animals aside from cows for Suya in Nigeria.
The way meat is served at the Carnivore is crazy, It's almost like the stewards just go into the kitchen and come out with whatever animal/beast they can find; with a sword in hand in which the meat is hanged on and everyone gets a cut from there.
One of the guys on the trip with us was mad that they had all these animals but there was no dog—local man was displeased.
They are open Monday to Sunday, so you might be wondering how they get their meat? A local told me they have suppliers—people who are licensed to breed animals for sale (i.e consumption) and they are all regulated by the Kenyan Wildlife Service.
I really love the decor of this restaurant; from the lighting to the African patterns on the wall, it felt so deliberate and thoughtful. You should definitely visit the Carnivore whenever you are Nairobi, you won't regret it, i promise. Sorry vegans.
Night life in Nairobi
Kenyans love to party! The night life in Nairobi is more vibrant than that of Addis Abba; people are way more excited to turn up compared to Addis.
After dinner, the #wakanowerupt crew left for Brew Bistro and Lounge Rooftop, just a few kilometers away from our base–the Jacaranda Hotel.
If you are ever in Nairobi and you don't party at Brew Bistro and Lounge Rooftop, you would be doing yourself a great disservice–Kenyans love and know how to party!
Great place; they have food, cocktails and the entire ambience is really great.
Giraffe Centre
I don't think you can say you visited Kenya if you didn't go to the Giraffe centre. I didn't realise how tall Giraffes are until I was standing close to one; I looked like a matchstick.
Their tongues are very long and slimy just in case you decide to feed them.
Orphan Elephants at the Sheldrick Wildlife Trust
The Elephant is easily one of my favourite animals; they are really cute and despite their large build, they are actually just big babies.
You can adopt an Elephant for $50 a year at this Orphanage; the money goes into taking care of the elephant. You get a certification and up to date information about the elephants.
The #wakanowerupt Addis-Nairobi tour is definitely one for the books! We partied so much and had so much fun on this trip; one of the guys passed out and slept in the restaurant at Jacaranda Hotel lol. The entire trip was a combination of madness and magic!
Everyone had fun.
I wonder where #wakanowerupt is going next? If you are curious like me, just reach out to Wakanow and ask them about their Erupt travel plan. Just be ready to have a great time.